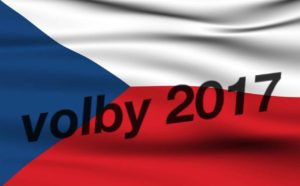 Je to tady. Konečně přišla příležitost, kterou jsem vždy záviděla svým prarodičům, rodičům i svým dospělím sourozencům – JDU VOLIT.
Když jsem byla prcek (ok, svou výškou pořád ještě jsem) tak jsem toužila dostat takové ty papíry, které dostávali a stále dostávají dospělí. Bavilo mě na ně koukat a sahat na ně. Mamka mi vždycky říkala: ,,Zlatíčko? To jsou volební lístky. Neznič je, prosím.". Nechápala jsem, ale i přesto jsem je chtěla taky.
No a teď? Čáry máry fuk….
•••
… v srpnu jsem oslavila svojí plnoletost. Je mi 18 a tím pádem jsem dospělá a konečně dostanu ty papíry taky, jupí.
Poprvý půjdu k volbám jako hrdný občan, který může změnit budoucnost. Občan, který může rozhodnout. 
Je pravda, že dost lidí k volbám nejde, protože si řeknou že jeden hlas je k ničemu. Není! I ten jeden hlas může pomoci.
•••
Je mi ctí, že letos můžu být mezi ty, kteří ten "papír" hodí do volební schránky a tím pádem se hlas započítá. 
A pokud je tobě 18+ , tak pojď. Pojď se mnou k volbám a zajistit lepší budoucnost pro sebe i pro tvé děti.
4629 Shlednuti
1 Shlednuti dnes